Rhizomes of Cypripedium to produce pharmaceutical products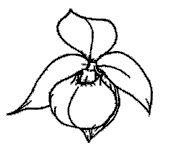 The following specie are produced or respectively can be produced in future in very large quantities, of course with a complete proof of the legality of the mother plants to all later generations:
Please keep in mind, that from sowing to get an adult Cypripedium, approximately 4 years elapse.

Europe
Cypripedium calceolus L. 2/92 Stadt Essen 06.02.1992 ff.*
North American:
Cypripedium parviflorum Salisbury 367/96 Stadt Essen 02.09.1996 ff.*
Cypripedium pubescens Willd. 1/92 Stadt Essen 06.01.1992 ff.*
and more
Asia:
Cypripedium flavum E 1383/97 BfN Bonn 20.11.1997*
Cypripedium macranthum DE-E-95101300372 Stadt Essen 13.10.1995*
and more

*CITES certificates of the mother plants
Production takes place exclusively in my own lab with my own created cypripedium tissue culture media which only include high-purity chemicals
Are complex organic compounds been used, my trust is only in prestigious German manufacturers.
The use of synthetic plant hormones such as "growth promoters" is excluded in all stages of my production.


My general business conditions and special terms are varied to suit the specific needs of the individual contract.
In general, however,for my production of rhizomes to use in pharmaceutical production are valid:
- I only use seed of hand-pollinated plants for sowing, the species purity is therefore safe!
- A previous indicative of the weight of a rhizome is not possible!
- The rhizomes of cross-pollinated "nature species" cypripedium, vary in size and weight.
- To produce the desired secondary plant ingredients, the plants has to be exposed to normal weather conditions.
This complicates the prognosis of harvest and can lead, in worst case, to total loss ...
- My maximum liability is limited by the purchase price, any amount beyond that of the buyer is excluded.
I will gladly answer your questions !

Orchideenlabor Bongers
- June 2016